About
Balanced Coil Technologies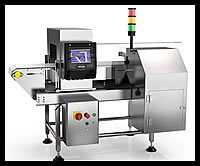 Based in Dallas, TX, Balanced Coil Technologies was started with the belief that a strong technical knowledge of metal detection is the foundation for providing customers with the correct systems for their application. Balanced Coil Technologies is the Vertical Form / Fill / Seal provider for Fortress Technology. We specialize in integrating metal detection systems to VFFS application using custom mounting frames, plastics and bag maker interfaces using the Fortress Technology Vertex.
BCT is the exclusive sales and service provider for all Fortress Technology products in Texas, Arkansas, Oklahoma, Louisiana and New Mexico.
BCT has built our reputation on service. Our service technicians are Fortress Factory trained and authorized with more than 30 years experience in the field. We offer certified calibration audits with complete documentation compliant with GFSI standards including HACCP, AIB, SQF and BRC.
BCT designs and fabricates custom food grade UHMW product transitions. Our precision engineered plastics are thermo welded using proprietary methods guaranteed to last and backed up with a 2 year warranty. Also available in anti-static.